Dear friends,
On April 28 and 29, 2018 our Dojo will reach 25 years of activity and we invite you to participate to this celebration.
The celebration will be dedicated to the pioneer of Ju-Jitsu and Karate in Switzerland, MR BERNARD CHERIX, who in 2008 made his last stage teaching at the SSK Event of Saignelégier at the age of 81 years old. The celebration will take place at the Centro Sportivo Tenero (CST) where the participants will be able to practice and lodge overlooking the Lake Maggiore. All the practices will be led by Godan Mr Patrick Mottet (Geneva).
For further information:
Registration

– Expired registration deadline.
We hope that the program and the location of this event will tempt you to join us.
Whit warm regards.
The Ticino Shotokan Karate Celebration Organisation Committee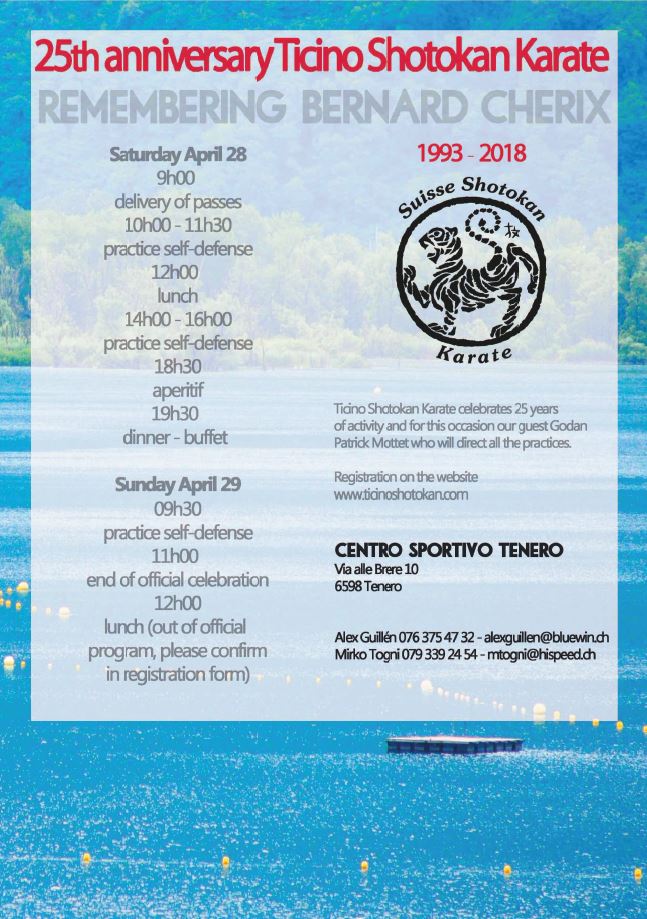 To download the Flyer click here.